2018 DOWRA Officers
(click on name to email)
President / Manufacturer
John Short
Towers Concrete Products, Inc.
26425 Hobbs Road
Denton, MD 21629
P(410)-479-0914

Vice President / Regulator
Brian Dotterer
DNREC/GWDS
21309 Berlin Rd.
Georgetown, DE 19847
P(302)-856-4561
Past President
Brian Carbaugh
WWES Associates
11325 Little Creek Rd.
Dover, DE 19901
P(302) 745-2595
F(302) 450-1382
Treasurer / Class I
Niki Gustafson
450 Long Branch Rd.
Seaford, DE 19973
P(302)-359-2210
F(302)-398-4951
Secretary / Class H
Carol A. Evans
Apple Designs
689 Gallo Road
Harrington, DE
P/F(302)-398-4951
Board of Directors
Supplier/Wholesaler
Mike White
C. White and Sons, LLC
5636 Neals School Rd.
Seaford, DE 19973
P(302)-841-3458
F(302)-629-2538
Soil Scientist
Mike Stallings
AAA Environmental
1617 Andrews Lake Rd.
Felton, DE 19943
P(302)-284-4334
F(302)-284-0155
Operator
Rodney Wyatt Artesian Water
664 Churchman's Rd.
Newark, DE 19702
P(302)-632-0120

Installer
David J. Austin
Delaware Log Homes, Inc.
344 Sketer Neck Rd.
Frederica, DE 19946
P(302)-270-6200

Academic
James 'Jim' Cassidy
DNREC/GWDS
23109 Berlin Rd.
Georgetown, DE 19947
P(302)-856-4561
Engineer
A. Jay Dolby
Dolby & Associates, Inc.
22183 Sussex Hwy
Seaford, DE 19973
P(302)-629-0314
Pumper
Henrietta Law
142 Simmental Meadows Lane
Marydel, DE 19964
P(302)-492-0346
Designer
Bob Bower
Midway Septic Service
9446 Willow Pond Lane
Lincoln, DE 19960
P(302)-422-8603
F(302)-422-6761

DNREC's Simply Septics is a guide for Delaware homeowners about on-site wastewater disposal systems.


NOWRA's Septic Locator will connect you with a wastewater professional in your area and our membership list.

22nd Annual DOWRA Conference & Exhibition
Harrington Raceway and Casino
Harrington, DE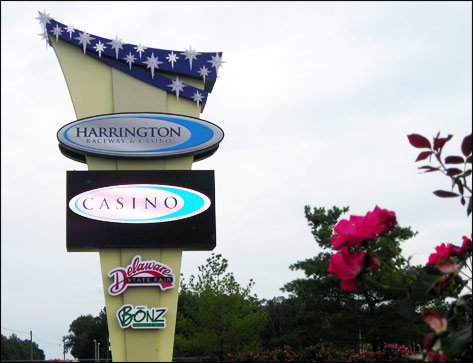 To provide hands-on training and knowledge of your product/service to Delaware's regulated community.
Conference Dates:
Tues., October 16, 2018
Wed., October 17 2018

Read More